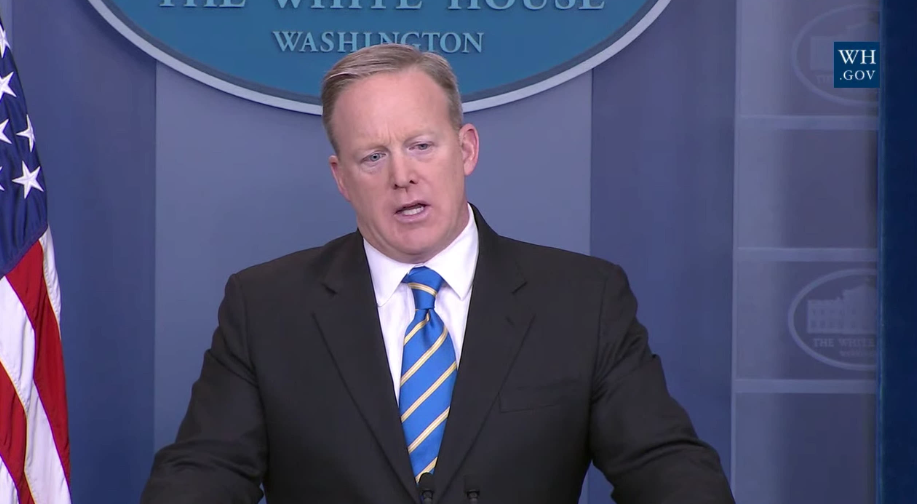 During a press briefing Tuesday afternoon, White House Press Secretary Sean Spicer stated that believing in the U.S. Constitution is a "mainstream" belief when asked if President Donald Trump would nominate a "mainstream" justice for the U.S. Supreme Court that Democrats could support.
Spicer was asked if Trump was open to choosing a "mainstream candidate, like some that the Democratic congressional leaders are urging him to do" for the Supreme Court vacancy.
Spicer responded by saying, "I think that defines it. He's been very clear about his priorities. He's put out a list during his campaign of the individuals that he would consider. But I mean I think it is pretty mainstream to support the Constitution, pretty mainstream to respect to follow the law and not to create laws from the bench."
"That's what I think the majority of Americans would agree," Spicer added, "And I think, you know, when it comes to the candidates that he's put up for his cabinet—you know, again, look at the quality and caliber of these individuals—that's what he's gonna continue to look for: people of high quality, of high caliber, that fit the philosophy that he campaigned on."
Thank you for supporting MRCTV! As a tax-deductible, charitable organization, we rely on the support of our readers to keep us running! Keep MRCTV going with your gift here!